Vero Beach Magazine Excerpt – Jan 2010
Saturday, November 15, 2014
Linda Hart is the only farmer in Indian River County who is licensed by the USDA and Florida Department of Agriculture to sell poultry. She raises chickens and turkeys on her five-acre Crazy Hart Farm in Fellsmere. Now in her third year, she produced 1,000 chickens her first year and doubled that number the second year. This is still considered small, but is big enough for the one-woman operation. Hart markets to many of the same clubs and restaurants as O'Dare, as well as to a growing number of private clients.
"It's not just high end," she stresses. "Ordinary people who are concerned about health, safety and quality for themselves and their children are also very good customers."
"They realize that buying locally is the only way they can know exactly what they are getting. Big processors have accountability to the government; I have accountability to my customers. If I put out a bad product, I will be out of business before the food safety people ever get to my place."
Hart starts with chicks from hatcheries that are out of state and raises them from three to eight weeks, feeding them a specific high-protein diet. "At three or four weeks, we produce a Cornish game hen; at six weeks, we have a chicken and at eight weeks, a roaster. It's all one bird, and just depends on how long we grow it out."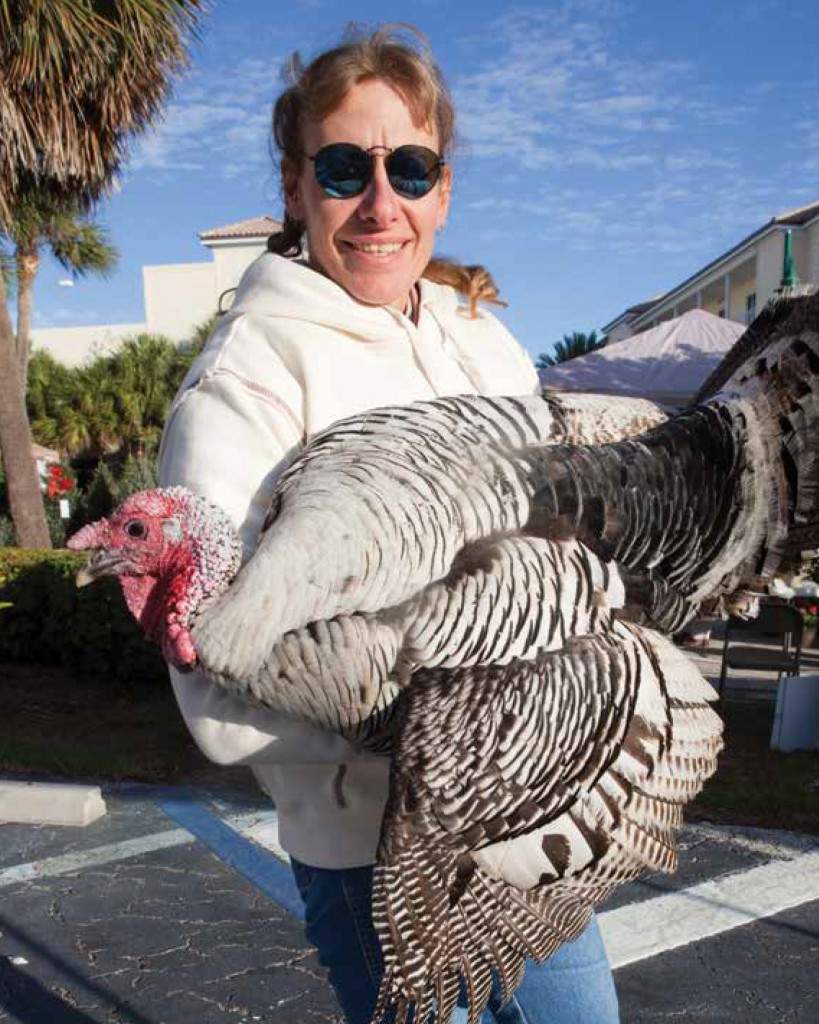 Hart handles her own processing at a plant in Ocala, which is one of the requirements for her license. "I hire a crew of six to eight and we can process 300 to 500 chickens in one day."
She sells her poultry at both the Oceanside Farmers' Market and the Fort Pierce Farmers' Market, and is gaining recognition and support from local chefs. Chef Landers ordered 300 Cornish game hens for Christmas for the Moorings Club. And Jeff McKinney, executive chef of the Orchid Island Golf & Beach Club, sponsored a turkey tasting for Hart in 2009.
"Jeff invited a number of chefs and caterers and he cooked one of my turkeys and a brand-name turkey," Hart says. Everyone rated her locally raised turkey far superior. This past holiday season she provided over 160 turkeys for local family and restaurant dinners.
Hart is also gaining professional recognition. Last summer at the Florida Small Farmers' Conference, sponsored by the University of Florida and Florida A&M, she received one of three prestigious Florida Innovative Farmer Awards.
BUY LOCAL, BUY FRESH
BY MARY BETH VALLAR
PHOTOGRAPHY BY DENISE RITCHIE