Order Your Thanksgiving Turkey for 2020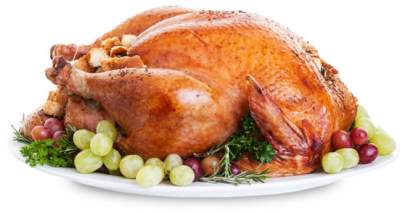 We are taking orders and recommend pre-ordering since availability is limited.
A deposit of $41.60 is required to reserve your Thanksgiving turkey.
An order is not secured until the deposit is received, so even though we may be sold out at times, turkeys may become available later. Availability may also fluctuate due to predation by bobcats and coyotes.
Approximate weights are:
Price: $11.00/lb
Serving recommendation is 1 lb. per person for a hen and 3/4 lb. per person for toms.
All deposits are non-refundable
We do not ship
We provide three Pickup Locations: Ranch Pickup, Lake Worth, or Funky Chicken Farm.
Ranch Pickup: Turkeys may be picked up from the Crazy Hart Ranch in Fellsmere, FL on Monday, November 23rd and Tuesday, November 24th from 1:00-5:00 PM. Turkey pickup at the ranch before Monday November 23rd may be arranged by appointment.
Lake Worth, FL: On Saturday, November 21st 10:00 AM-12:00 PM for the convenience of our South Florida customers, location to be arranged.
Funky Chicken Farm: Melbourne, FL on Sunday, November 22nd 10:00AM-2:00PM.